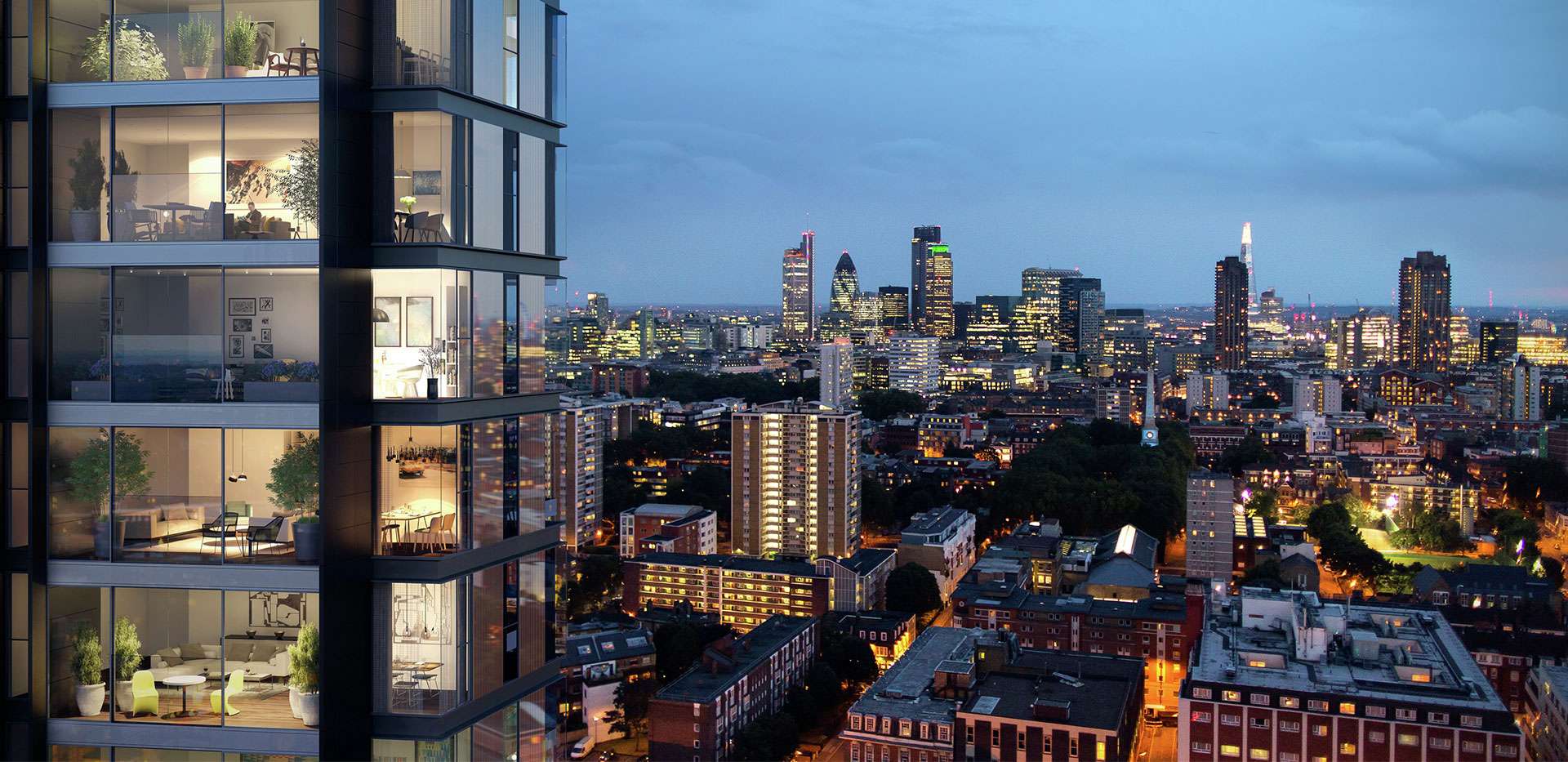 OUR IMPRESSIVE RANGE OF SMART 'INSTANT PRIVACY' GLASS OR WINDOW FILM..
SMART I-GLASS TOUGHENED
Our Smart I-GLASS™ TOUGHENED tends to be our most popular option worldwide offering a cost effective solution where the liquid crystal Switchable layer is coated down directly to glass.
SMART I-GLASS DOUBLE GLAZED
The latest generation of Smart I-GLASS™ DOUBLE GLAZED smart glass panels combines the benefits of improved thermal performance with the immediate control over privacy/security.
SMART I-GLASS LAMINATED
The latest generation of Smart I-GLASS™ LAMINATED IS PERFECT FOR WATERPROOF PARTITIONS.
SWITCHABLE SMART FILM
Just like smart glass but a smart window film we can add to your existing glass!
SMART I-GLASS PARTITIONS
We offer supply and installation of our complete Electric privacy Smart I-GLASS partition systems for your home or business.
our Smart I-GLASS TOUGHENED and Smart I-GLASS LAMINATED glass panels side by side with clear silicone joints to form beautiful vast glass walls with no vertical frames between the glass panels.
SMART GLASS SPECIALIST
Switchable glass finds its way into a surprising number of locations - not just offices and meeting rooms as you might expect.
SOUND INSULATION ACOUSTIC SMART I-GLASS
Our sound insulating Acoustic Switchable Glass is ideal for applications which require extra privacy.
A primary function of our switchable technology is to provide privacy, and there is no better way to compliment this than by
using glass with sound insulating properties. In environments which necessitate audio privacy,…
SMART I-GLASS BI-FOLDING DOORS
Our innovative smart glass bi-fold designs are constructed to the highest standards, meaning they not only look stunning, but offer maximum security and protection. Each product is individually made to order, providing you with a comprehensive range
SMART GLASS PROJECTION SCREENS
Our next generation switchable smart technology is the ultimate solution for visual display. The technology works on an electrical principle transforming from frosted glass to clear with a simple press of a button.
SMART I-GLASS DARK
In line with our commitment to the development of switchable technology, we are proud to announce our newest product in the switchable range - Switchable Smart i-GLASS Dark.
SMART SKYLIGHTS
Switchable Smart Glass Skylights are an excellent way to brighten up your space in a way that is sure to leave visitors in awe
SMART I-GLASS FIRE RATED
WE NOW OFFER A 30 MINUTE FIRE RATED 14mm LAMINATED SMART GLASS.
The I-FIRE RATED SMART GLASS WILL NEED TO HAVE FIRE RATED SURROUND FRAMES NOT PROVIDED BY US.
SMART I-VISION BATTERY OPERATED PANELS
These incredible battery powered privacy panels remain in the private (frosted state) until you press the button.
OUR I-GLASS CURVED RANGE IS A 12mm OR 14MM LAMINATED I-GLASS FOR INTERNAL USE THAT ALLOWS FOR A SLIGHT CURVE.
I-GLASS SMART AUTOMATIC DOOR SERIES
WE OFFER SUPPLY & INSTALLATION ONLY OF OUR INCREDIBLE AUTOMATIC SLIDING SMART GLASS DOORS.
INCLUDING SWING AND BI-FOLDING DOORS IF REQUIRED.
SEE OUR AUTOMATIC SMART GLASS DOORS AT THE LONDON CLINIC VIDEO BELOW
SMART GLASS 'M' - ANTIMICROBIAL GERM PROTECTION SMART GLASS
Our Medical Antimicrobial electric smart glass is the perfect solution for hospitals and medical facilities where cleanliness is of the utmost importance.
Antimicrobial is a clear coating that can be applied to any of our smart glass products. Its unique properties allow the coating to bond to the glass surface, but in turn, limits the amount of bacteria that can stick to the coating and therefore This reduces bacteria spread and dirt build up.