30 MIN FIRE RATED SMART GLASS
30 min Fire Resistant Switchable Glass – SMART PROTECTION
Over the years we have seen smart glass installed in all kinds of applications. From theatre set design to shower rooms, you don't have to think hard to imagine an application for smart glass, and its benefits are numerous.
Boasting excellent insulating properties, UV light and sound transmission, energy performance is high on the agenda with our switchable technology. But we don't stop there. Fire resistant switchable glass is yet another application we have recently seen our technology work perfectly in.
Why Fire Resistant SMART Glass?
Fire can cause total devastation. Your buildings, possessions, assets and even lives are vulnerable against fire.
Our fire resistant switchable glass allows you to have the best of both worlds- a multi-functional investment that's both stylish and safe. With privacy or projection only a press of a button away, switchable glass is a comprehensive solution for commercial and residential applications, where windows and glass partitions are an important feature.

The residential applications of switchable fire safety glass can make a big difference to the safety of your home. As technological appliances become a bigger part of our lives, we are increasingly surrounded by threats in the home. Taking the best precautions when requiring a piece of privacy glass is just common sense. By installing fire resistant switchable glass as part of a partition or door, you can help to keep your family safe from many of the dangers associated with fire, and especially, the dangers of glass in a fire.
In commercial applications, fire safety switchable glass is a perfect solution to help to protect your livelihood, and the livelihoods of your employees.
Placed in the right way, you can apply this technology to safeguard valuable office equipment or even furniture, minimising damage and helping to contain any fire that may break out. Considering that one of the primary functions of switchable glass is to provide privacy, fire resistant switchable glass is perfectly placed for enclosing somewhere like a server room- providing privacy to hide your valuable IT systems as well as containing any fire which may break out, an important feature for an area with such a high risk of fire.
Fire resistant switchable glass will help you meet fire safety regulations whilst maintaining the stylish and modern environment you are looking to achieve. A perfect alternative for standard steel or wooden fire doors, fire safety switchable glass may even be a safer option, allowing for the potential of greater visibility in the unfortunate event that the unthinkable does happen.
Of course, there are numerous specialist applications of this technology that meets various safety and practical requirements perfectly.
Prisons, factories, schools or even hospitals could make good use of such an installation, providing essential functionality as well as fulfilling safety requirements.
Fire resistant switchable glass can even be of benefit to vulnerable environments, such as embassies, military buildings, government offices, research laboratories or energy plants. However, listed & historical buildings are amongst the most at risk and vulnerable from a fire outbreak. Usually, these buildings have not been built to modern safety standards, which makes additional safeguards all the more important.
Fire safety smart glass can be integrated with the style and theme of your environment with the utmost discretion. So much so, we regularly see it used as part of solutions in churches and other places of worship with the preservation of traditional styling high on the agenda.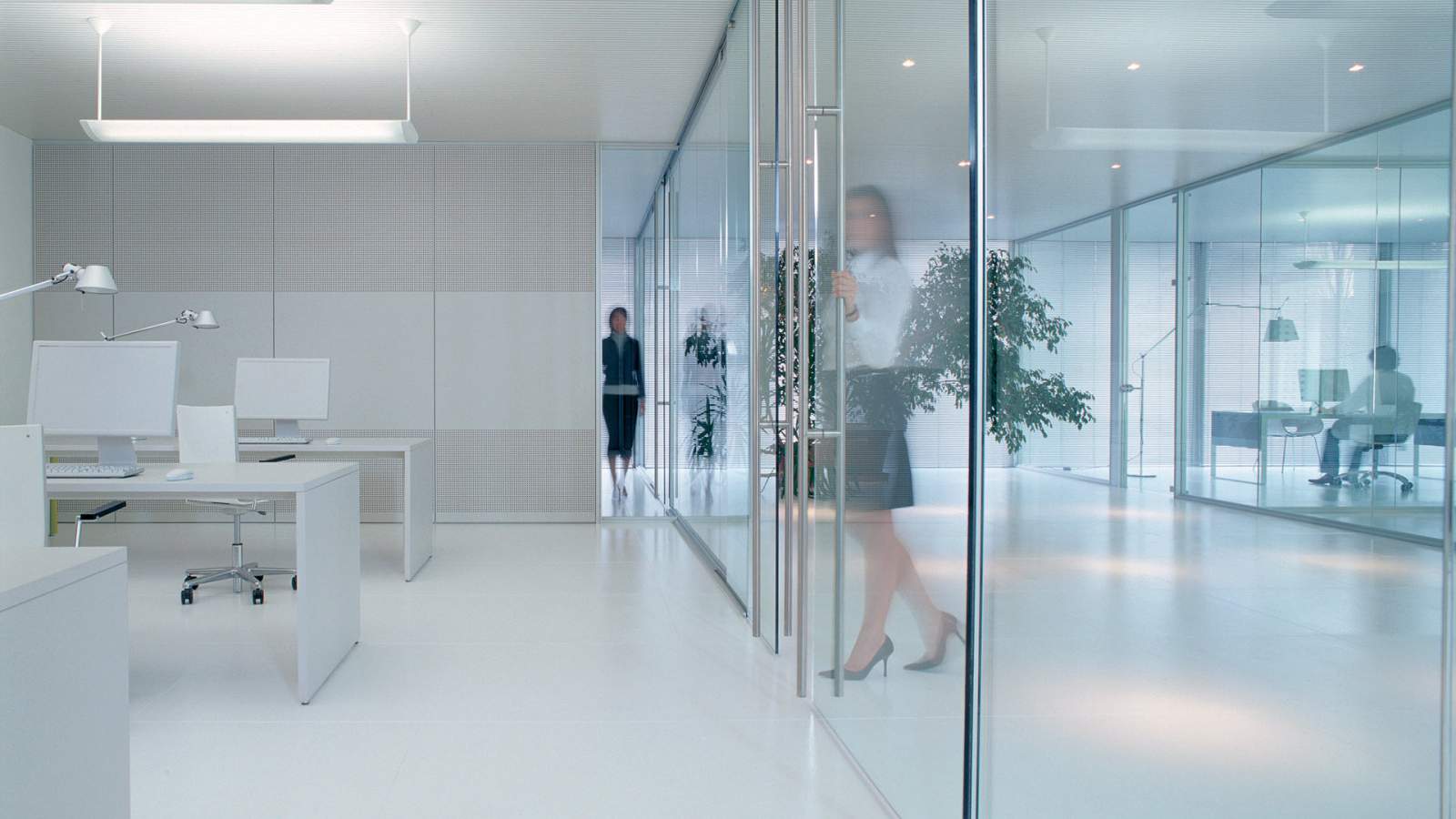 Download our I-Glass Fire Rated spec sheet
All downloads are available in the main menu